The Entrepreneurs Guide to Search Engine Optimization
Search Engine Optimization, SEO, as we know it, is something you need to get yourself familiar with if you are starting out as an entrepreneur. Whether you have been reading a few blog posts or watching some YouTube videos, your head must be cracking with the idea of another thing to cater to your business.
Well, people out there seem to be making SEO a big deal. A part of it definitely is. However, with the right strategies and tools in hand, SEO comes out to be pretty simple. Gradually, it becomes a part of your routine as you add its requirements to your daily content practices.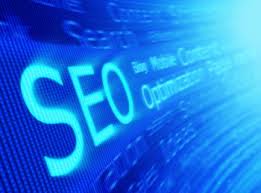 For more information please contact the professional search engine optimization company
Getting Familiar with SEO Terminologies
As an entrepreneur, here's all that you need to know about SEO. We are going to dive into SEO terminologies and verbiage in as simple language as possible to help you understand the right thing.
Keywords
Nowhere would you have read about SEO without the word keywords?
Keywords are the words related to your topic, and you think that audience will search for them when looking for a relevant piece of information. Adding the right keywords to your content makes sure that your webpage appears in the top search results whenever someone searches for them.
Here's another thing to know about – keyword stuffing. Well, experts thought of stuffing keywords into content as a good idea a few years back. But with the new Google algorithm, you need to include only the right amount of keywords that make sense.
To find the keywords for your topic, enter the main keyword in the search bar on Google. There comes a whole dropdown list, right? Well, you could include those words and phrases.
While it is a good idea to brainstorm all the related phrases/questions, you can use keyword research tools such as Ahrefs, KWFinder, etc.
Slug
Also known as the last part of the URL, slug makes a whole lot difference to optimization. For instance, www.arzeyah.com/travel/how-travel-makes-you-a-better-person is a URL that would take you to the actual blog post. Here, /travel/travel/how-travel-makes-you-a-better-person is the slug.
According to SEO requirements, the slug should be short and easy to understand and crawl through. This helps Google bots understand what your content is about. Also, it is one crucial feature of great website design and structure.
SEO Title
Now, a lot of people confuse it with the blog post title. Let's make it clear right here that the SEO title is different from the blog post title. And yes, these can be different!
You need to choose a very creative and engaging title for every blog post so that people would want to click through and read it. At the same time, you need to create a simple and relevant SEO Title so that the search engine knows what your blog post is about.
Meta Description
Here comes another significant term. Meta description is the short description of your blog post – max 160 characters.
A meta description is what usually shows up under the name of your article/blog post in search engine results. When people read the meta description under the title, they know if that's what they are looking for. Better the meta description, the higher the click-through rate!
To make it engaging and relevant, do not forget to add the right keywords in the meta description!
However, if you do not write a meta description, Google considers the first few lines as a meta description.
Alt-text
Most of the beginners are still not familiar with it, but Alt-text is highly significant. Gone are the days when Google used to crawl through the written content only. In this modern digital age, images and videos play a huge role in optimization.
Now, Alt-text is the text that comes underneath your images and tends to explain what your image is about. Adding relevant descriptions and keywords can help people locate your content.
Make sure you add enough description to let Google know what your image is about. Do not make it too long, though.
Bringing SEO Together
Now that you have understood all the basic things that makeup SEO, you must be thinking of a way to manage all of these together. Well, here you go.
There are a number of SEO tools that can help you choose the right keywords, analyze your traffic, and highlight potentially problematic areas you need to improve.
If you are a WordPress user, all you need to do is download the Yoast SEO plugin. Here, you can optimize your post by adding SEO title, slug, and meta description. Couldn't have been easier, right?
How to Make SEO a Part of Your Daily Practices?
In the beginning, you might miss on a few things every now and then. Do not worry; it's totally fine. The practice is all it takes to get better, especially on SEO. Other than that, here are some tips to make SEO a part of your daily content practices:
Tip 1. Leave it to the End.
The best way is to write and edit your content without worrying about SEO. Once you are done, you can edit once more to add the right keywords, create a meta description, include Alt-text, and build links. This saves a lot of time and extra effort.
Tip 2. Track Your Performance.
Tracking your performance is really crucial. Once you have downloaded Yoast SEO and it has been working well for you, install Google Analytics. It helps shape your SEO strategy and follow up!
Tip 3. Focus on Quality!
To make sure you do not stress out, all you need to do is focus on your content quality. When you think of SEO as improving your content quality, there's no way you will not want to pay attention. That simple!
Final Thoughts
Just like Google does not like you stuffing content with keywords, you must not stuff your head with SEO either. As an entrepreneur and beginner, start taking in chunks of SEO information. You can always go back and optimize your content. It is okay to start slow, just make sure it's effective!