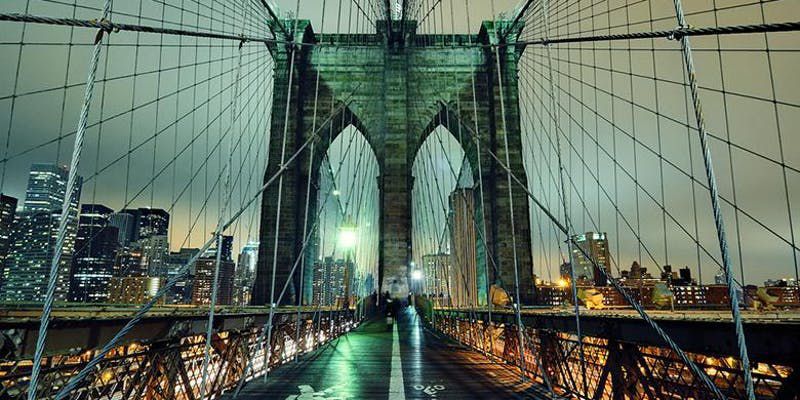 So I am typing with one hand because I fractured my right pinky metacarpal in at football game at Prospect Park. I don't even play football but whatever. At least I have these Holiday Parties to look forward to and still don't have to leave Brooklyn. Who likes eggnog?
DFA HOLIDAY EXTRAVAGANZA
Friday, Decmber 8th @ Studio B (259 Banker St, Brooklyn) $5 (tix)
– James Murphy & Pat Mohoney
– Tim Goldsworthy & Tim Sweeney
– Andy Butler (Hercules & Love Affair)
With the new LCD Soundsystem album The Sound of Silver on the way, maybe we will get a taste here. You can't front on the $5 but you should probably get tickets in advance.
MODULAR X-MAS PARTY
Saturday, December 9th @ Williamsburg White Room (South 3rd and Roebling, Brooklyn), 10pm, $8 adv (tix)
– New Young Pony Club
– The Juan McLean
– Tim Sweeney
WaterCoolerGossip is obviously a fan of NYPC among the other dudes, so we can't wait for this show. Tim Sweeney is a holiday machine.
JELLYNYC HOLIDAY BASH
Saturday, December 9th @ Southpaw (125 Fifth Ave, Brooklyn), 9pm, $10
– The Big Sleep
– Anorak
– Goes Cube
The Big Sleep is back from their big US tour so go give them a big welcome back. With JellyNYC involved, you can at least pretend it is warm outside. They bring sunshine and pools wherever they go.
THE ONION'S ANNUAL OBIGATORY PARTY
Saturday, December 16 @ Union Hall (702 Union St at 5th Ave, Brooklyn), 8pm, $15
– Sloan
– David Cross
– Whitest Kids 'U Know
– Jessica Rose & The Hi-Life
– Found Footage Festival's Holiday Collection
We hear there will also be DJs, raffles, food and drinks—all for a mere $15 suggested donation. The proceeds will support programs at 826NYC, which helps Brooklyn kids with their reading and writing skills maybe so they can one day be better bloggers. Why would you not go to this?
FILTER MAGAZINE + BEN SHERMAN HOLIDAY PARTY
Thursday, December 14th @ Ben Sherman SoHo (96 Spring St, Yeah I know it's not Brooklyn), 8pm–11pm,
RSVP Below
– Ra Ra Riot
– Guest DJ Set by Josh Madden
Ok. So you have to RSVP to rsvpnyc[at]filtermmm.com by Monday, December 11th to get in. See the Bass Ales hanging like ornaments? Enough said.