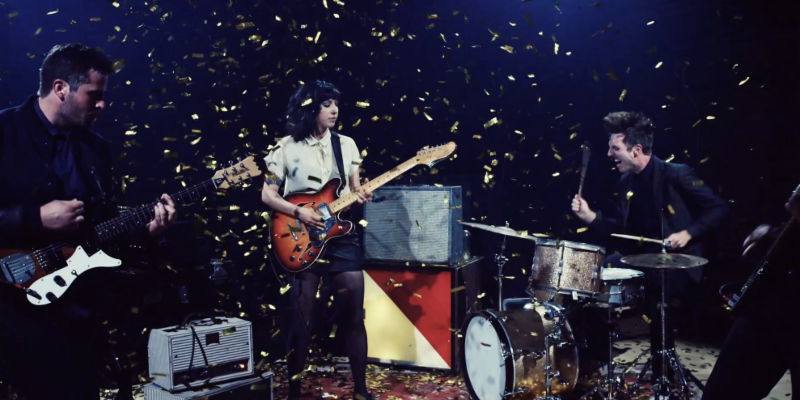 I am back from Sasquatch. Yeah, I know the festival ending a week ago but I spent some time in Seattle after that. More later, but I can tell you now that one of the best acts I caught out there was the Blow. In this month's Believer, Miranda July interviews Khaela Maricich. The best part about seeing Khaela perform (besides her sweet dance moves) is that she likes to talk and has a lot of stories that lead into her songs. I can hear these words coming out of her mouth. It's a long read so here are a few excerpts.
KM: And then I decided to just try making a couple of pop records because it reaches a lot of people, and you can talk to a lot more than just people who like janky low-fi indie music performance. So the last two records of the Blow has been me and Jona, and in the future I don't know what. Jona's mom played "Parentheses" at her wedding.
. . .
MJ: Another beautifully sad lyric on that record is the one that goes, "If something in the deli aisle makes you cry…"
KM: What's funny is that I made that up in my head around you.
MJ: Really?
KM: Yeah, we were in the Whole Foods, when I was visiting you in Portland one time, and I was staring at the overwhelming mass of all the food, kind of personal but really so impersonal. I had that really overwhelmed feeling; just wanting someone to come up and see that, and see me, and see that they should walk me outside.
Read on for the rest of the story. Also, if you have not done so already, check out Miranda's fancy website for her new book.